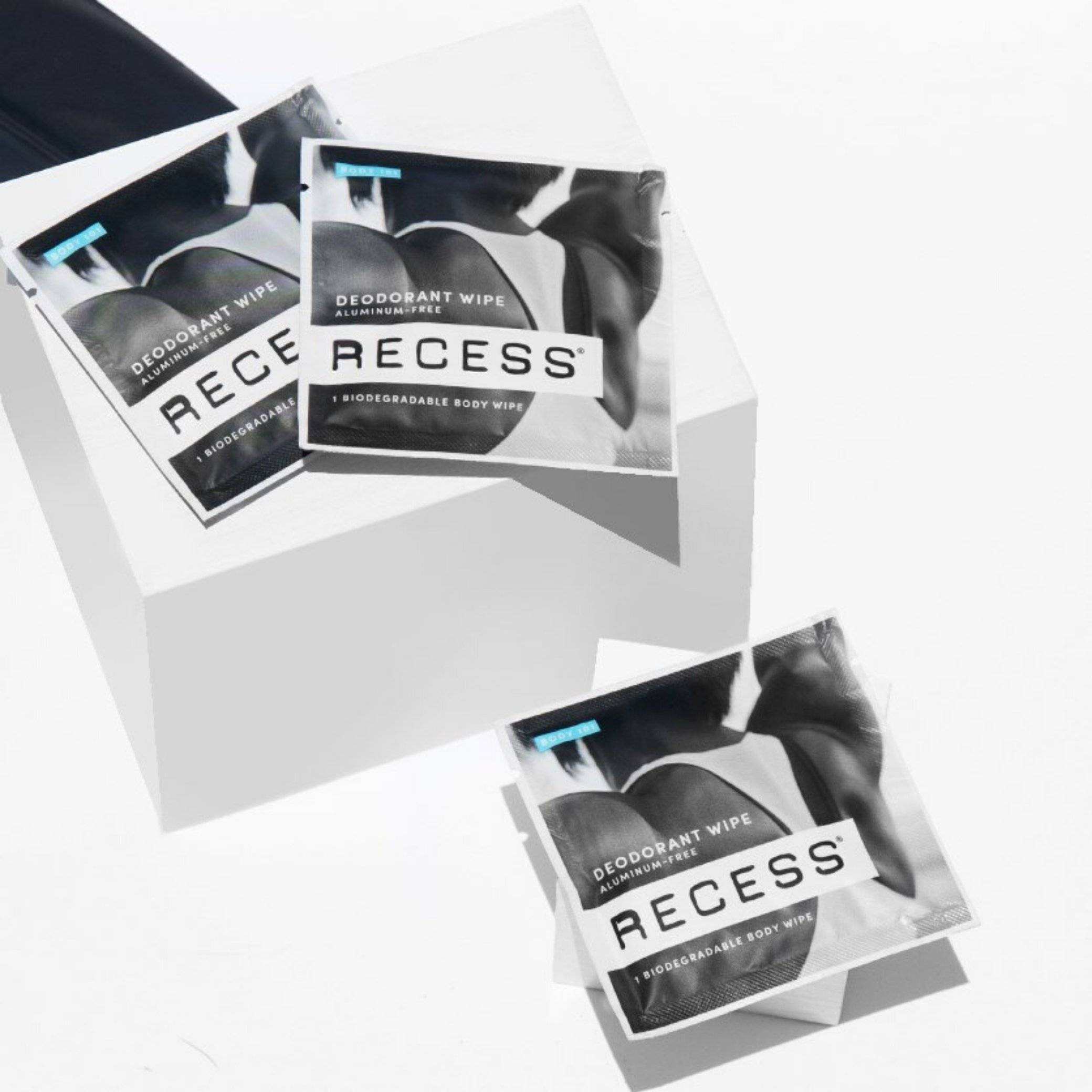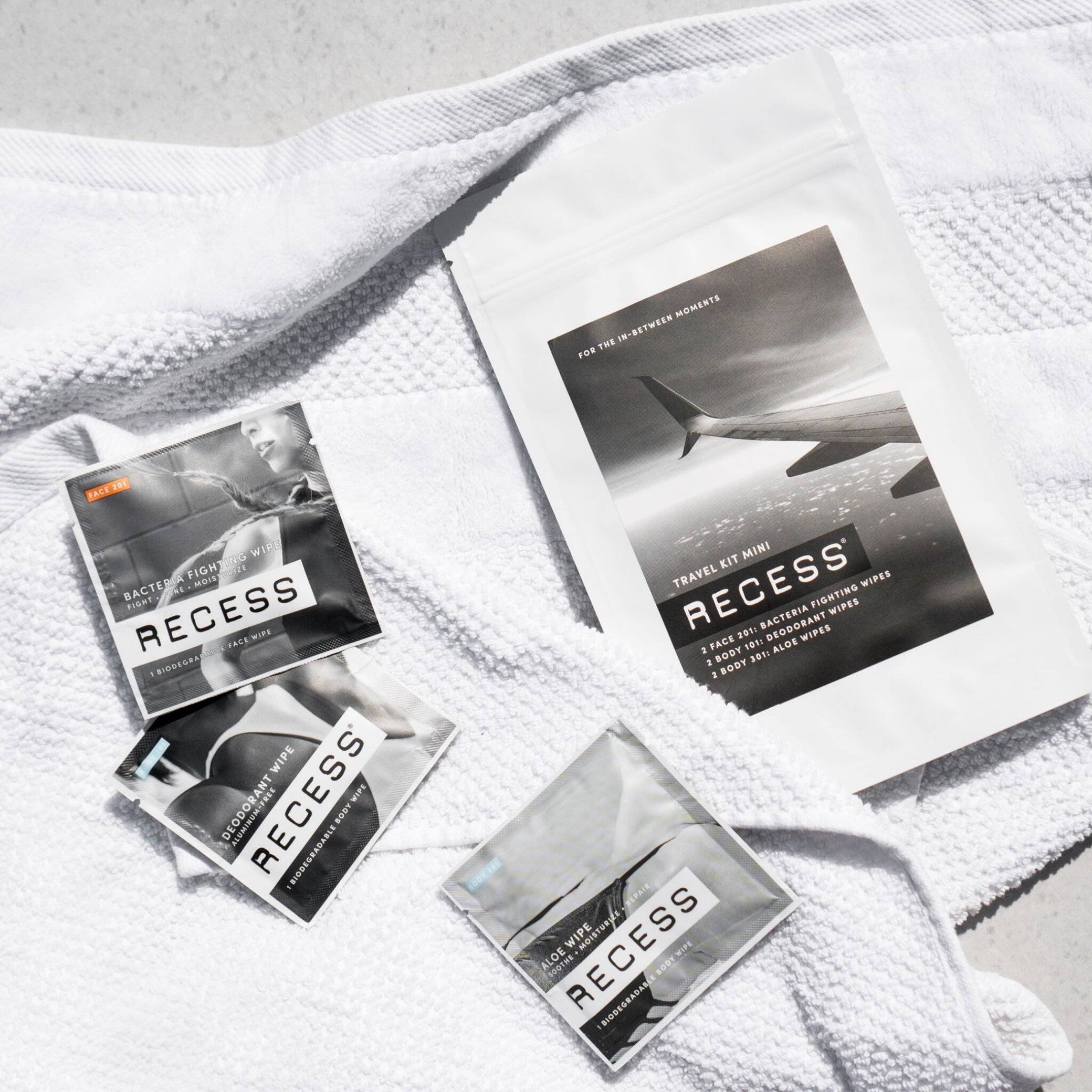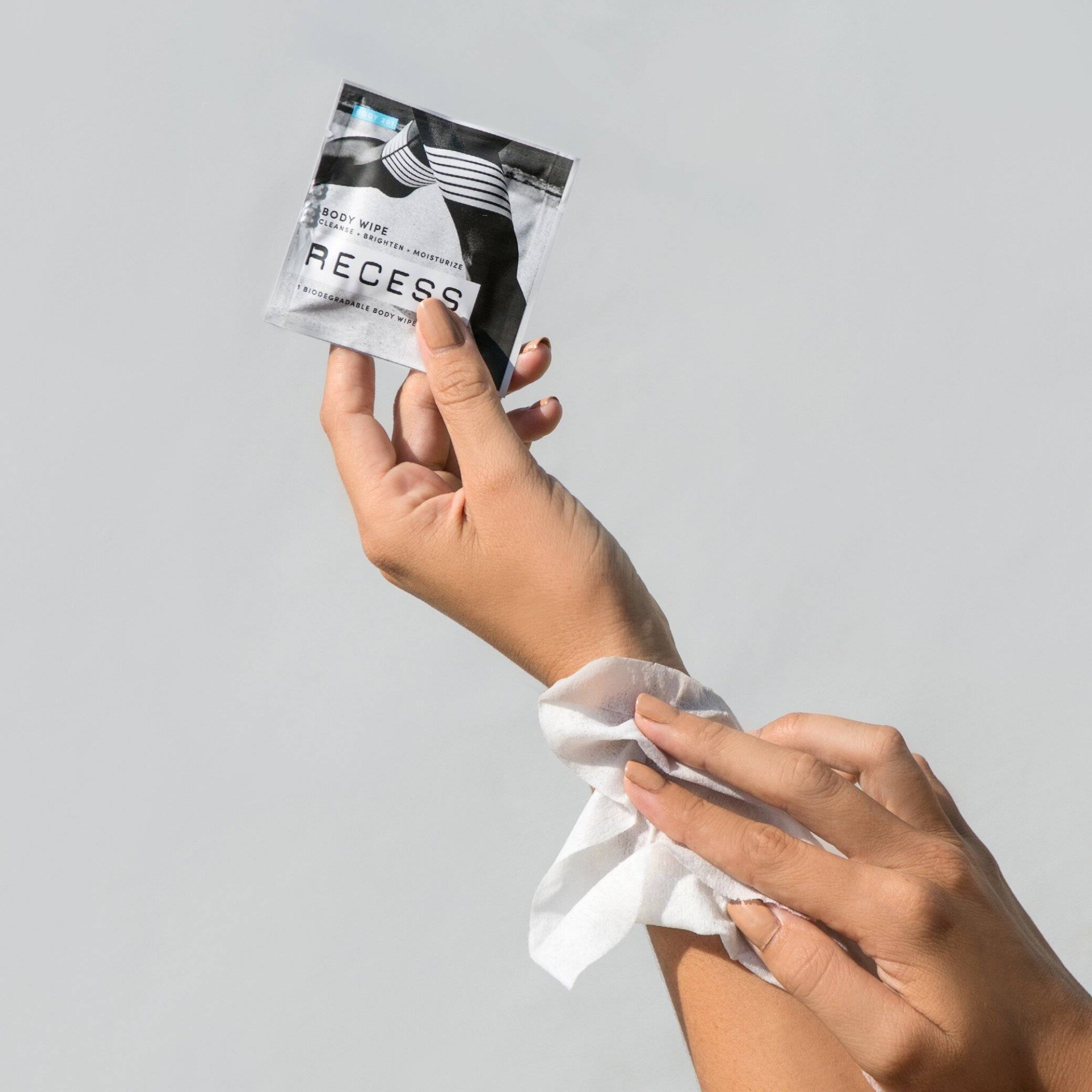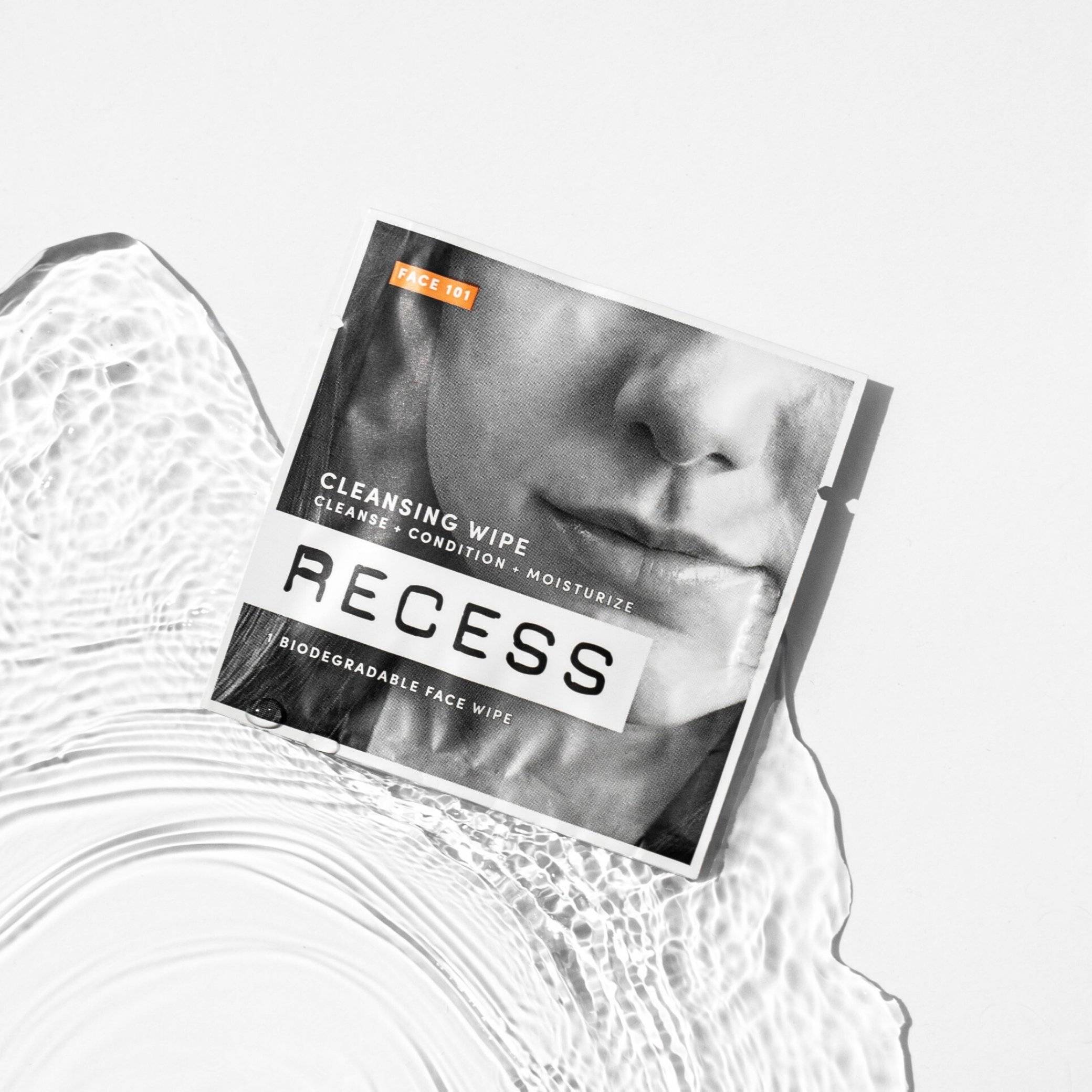 Do you sweat? Are you perpetually short on time? Have you ever used the Starbucks bathroom like it's your own?
RECESS is a line of elevated clean beauty products that go where you go and make it easier to live well.The idea for RECESS came at the gym, where the midday class we regularly attended always ended in a 30 minute wait for the shower. There had to be a shower replacement that was quick, portable and effective.
RECESS - biodegradable face and body wipes and hair blotters that provide the same amazing benefits you'd expect from your at-home beauty routine. RECESS features ingredients like green apple extract, aloe, hyaluronic acid and ensure that all their products are free of parabens, sulfates, phthalates and other skin irritants.